Housing Minister Richard Frederick has expressed concern for the safety of CDC apartment residents, asserting that the conditions under which they live represent a disaster waiting to happen.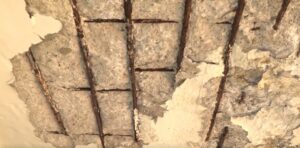 " We have a report that indicates that the buildings are structurally unsound. It doesn't have to take a rocket scientist to tell you that. Visually one can see that, basically this is a disaster waiting to happen," the Castries Central MP told reporters.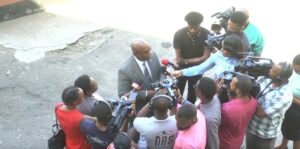 Frederick said some time ago, a window came loose from its rotten casing in Block X and fell twenty feet to the ground, but no one was in harm's way.
And the Minister said about two weeks ago, a falling balcony had to be fixed.
He spoke on Tuesday amid reports that tenants of blocks U, V,W, X, Y and Z had expressed concern at a meeting the previous day at which a National Housing Corporation (NHC) official disclosed that the apartment buildings were structurally unsound and would have to be demolished.
One resident who has lived there for nine years, said the insufficient three-month notice was a shock.
She and others acknowledged to reporters that the apartments were unsafe.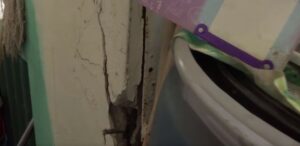 But asserting they would receive $2,500 in relocation assistance, the tenants declared that the government should do more to assist with alternative accommodations.
"It is not a situation where I want anybody to leave. We are not prepared as a government to interfere with the comfort of any of the residents of the CDC. However, that has to be balanced with the safety of the occupants," Housing Minister Richard Frederick explained.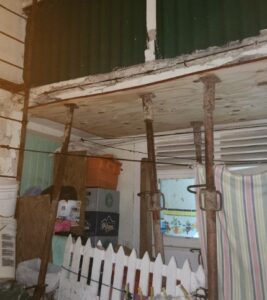 He told reporters that he would have discussions with the residents.
"A balance needs to be struck. They can no longer remain there, but the government will have to invoke its social consciousness to do whatever it can to ensure that those people live under better conditions and in a situation that does not put them in harm's way," the Castries Central MP stated.
He recalled that the CDC apartments, built in 1948, were meant to be temporary accommodations.
And the Minister emphasised that under his watch and with the current Saint Lucia Labour Party administration, the CDC tenants would not be treated unfairly.