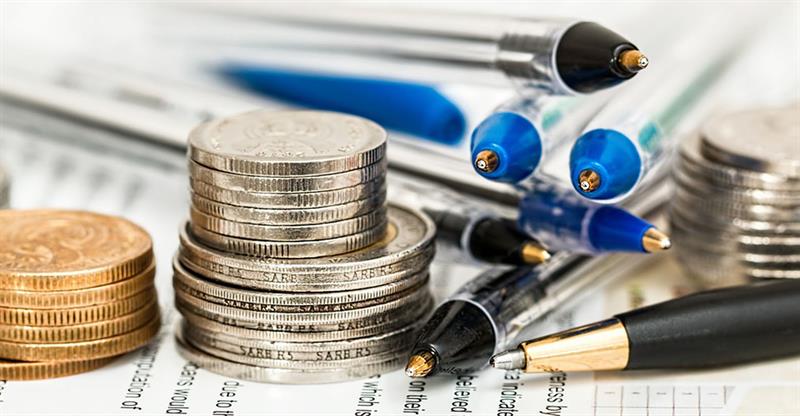 (From Contributor Terry Gorier) If you are going to become an entrepreneur and start your own business or set up your own start-up, then there are lots of things which you will need to watch out for. This article will focus on some such vital information which you will have to consider before you embark on a career as an entrepreneur.
What is entrepreneurship?
The first thing which you should understand is what entrepreneurship means. Entrepreneurship is not easy, and it does not simply mean starting a new business which will bring you rewards overnight. It is an act by which you will have to compile a lot of different resources and then transmute them into making commercial products. The resources which would need to be compiled by you, as a budding entrepreneur, are not only ideas which are unique as well as innovative but also methods of financial management as well as efforts to make growth as well as generate development in your venture, ways to manage human resources, techniques of marketing, also customer relations and also a lot of different little inputs for your business. You will be faced with a lot of laborious tasks as an entrepreneur. These tasks will be faced by you no matter if you own a small or medium level business or a larger and bigger corporate type business.
What are the innovative ideas that you need to consider?
Through innovative ideas, we mean ideas which can help to make your business grow and develop more. These ideas of innovation in your entrepreneurship will include ways as well as methodologies and also strategies which will help you to make new products which will define your brand and by also making use of new technologies which can be marketed in various markets to generate sales as well as revenues. One of the most important aims and objectives for all entrepreneurs is that of wealth creation. So, you will have to make your entrepreneurship advanced so as to be able to tackle the demands by creating products which are valuable and also cost worthy for your customers.
You will have to decide upon the products which you want to sell or the services that you want to provide. It would not be of much benefit if you were to sell a product which would not be bought by people. So, try to decide on a product which is saleable. You can try and be innovative in this regard if you are unsure about introducing a new product, then you can try introducing an older product with some innovation to make it more efficient as well as more productive. The essential qualities which are required of you as an entrepreneur, are a sense of profound professionalism, self-discipline and also an approach which is well structured in order to handle different things appropriately. You will require systematic qualification to become a successful entrepreneur. You must be able to assess your opportunities which come your way and then harness the ones which are valid in order to get success as well as grow and develop your business.
The hunger for success is vital
You will need an overwhelming desire and an intention for success. You must have a spirit of competitiveness, a sense of sheer self-confidence and a rock-hard sense of determination. You shall have to brainstorm and come up with plenty of new earth-shattering ideas. You will also have to be ready to be accepting advice from others, accept differences and varieties. You need to have an energetic nature as well in order to become a successful entrepreneur.
To become a good entrepreneur, you shall have to be unique and stand apart from the rest. You need to be outstanding. To become a successful entrepreneur, you will have to be able to handle your team of your employees in an efficient, effective and proficient manner and retain the feeling of a team spirit in each and every one of your employees in order to get for success and generate more revenues. To become unique will help you a lot in becoming a successful entrepreneur. It will not be sufficient only to make your business survive; you will have to work hard and make it really thrive. You shall have to strive to get relentless performances in order to build your brand.
The mentality of a successful entrepreneur:
Skills are not the most important traits and requirements for becoming a successful entrepreneur. What is more important is how you perceive things; your perceptions are crucial for the success of your venture. Your business world, as a new entrepreneur, will always be facing some kind of risks and will always be under pressure. To be a successful entrepreneur you shall have to become aware of all the risks which are uncalculated and unforeseen. You shall have to be aware of them. You will have to aware of opportunity risks, financial risks and also credibility risks and consider them all with equal importance. For a lot of new entrepreneurs, financial risks are a seriously big issue which can get them out of business, so be cognizant of your monetary situation and issues. You may see that the business capital that you had invested is failing to give you the desired results and help your business to flourish, thereby resulting in substantial financial problems.
It will also be destroying your entrepreneurship. Your personal risks will also be filled with emotional issues and relationship problems. Other forms of risks which are associated with entrepreneurship are the credibility risks and the value risks. In these types of risks, a market will fail to retain the brand value of certain products for various reasons like fall in the quality, supplies and the promotional campaigns. You should go through debt settlement reviews in order to understand how you can manage your personal finances better.
Wrapping things up
Hopefully, the information mentioned in this article will help you to set your entrepreneurship up.