Sky News:-  Road signs in New Zealand are to become gender neutral after a seven-year-old girl told transport authorities they were unfair.
Zoe Carew wrote to the country's transport department after spotting a "linemen" hazard sign, warning drivers about workers installing or repairing electricity and telecommunications cables.
She said it was "wrong and unfair" to suggest only men could do the job.
In her letter she wrote: "Why does the sign say 'linemen' when the people working on the lines may be men or women?
"I think that this sign is wrong and unfair. Do you agree?"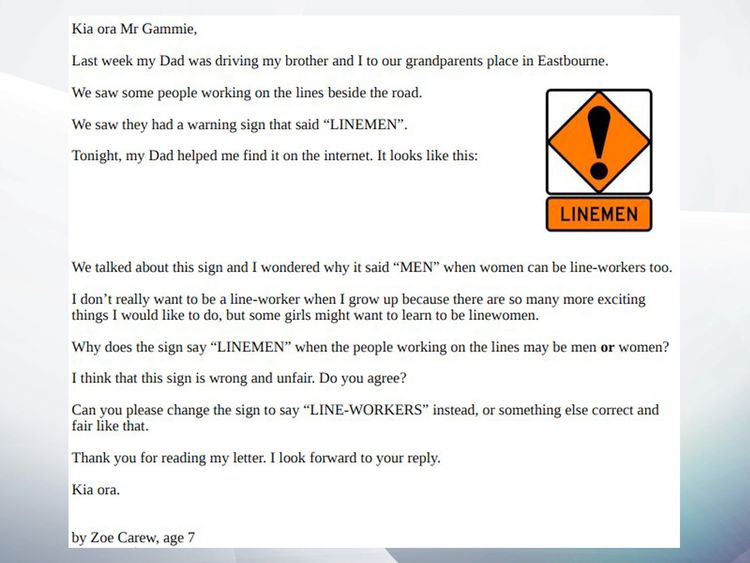 The head of the transport agency, Fergus Gammie, agreed to have the signs changed, and wrote back to the young activist, to tell her he would have them replaced with "line crew", when they were due to change with wear and tear.
He warned her it may take some time, but thanked her for speaking up.
He said: "I commend you for your suggestion and for taking action where you think something unfair should be fixed."