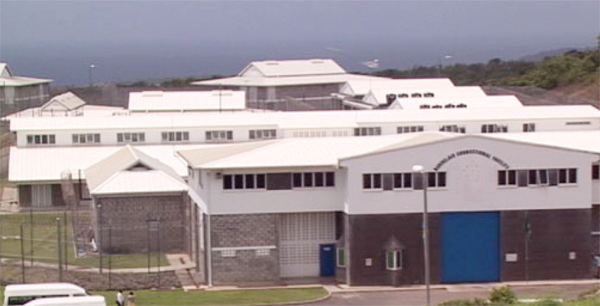 An attempted suicide has been reported at Bordelais Correctional Facility (BCF) where an inmate serving a life sentence was found with a noose around his neck Thursday.
The inmate has been identified as Mervin Moise.
A BCF official told St Lucia Times that officers assigned to the maximum security unit where Moise is housed observed that the inmate was behaving strangely and asked whether everything was okay, to which he responded in the affirmative.
The official said despite the inmate's positive response, the officers continued to monitor him in his cell.
It is reported that at around 7.40 am Thursday, the officers heard a certain sound from Moise's cell and upon investigating, found him in a standing position with a noose  made from a bed sheet around his neck.
 He was conveyed to the BCF's Medical Unit for initial care and subsequently referred to the Dennery Hospital for additional medical attention.
Mervin Moise, 45,  has been incarcerated from December 15, 1998 and is serving a life sentence for murder.
He was previously on suicide watch in September 2016.
In June this year another inmate, Junior Duncan, was rushed to the Dennery Hospital after swallowing a quantity of pills.
Duncan was given the medication to use as part of treatment for a gunshot wound he sustained when BCF officers opened fire at him and another inmate, after the duo attacked another prisoner and then turned on a prison response team.