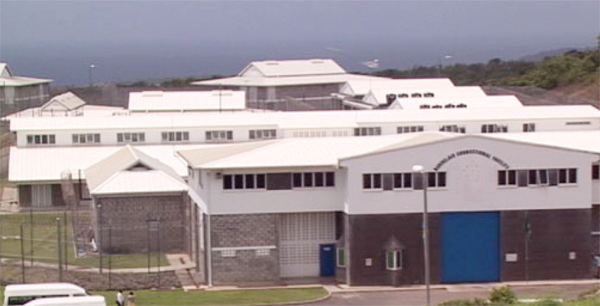 Staff of the Bordelais Correctional Facility (BCF) have been praised by National Security Minister, Hermangild Francis, for the way they handled Thursday's incident in which two inmates attacked another and then turned on a BCF response team.
At least one of the attackers had a cell-made weapon.
One of the aggressors, identified as Junior Duncan,  was shot in the region of the shoulder during the incident which occurred at about 9.45 am.
BCF officials said they opened fire after exhausting all other means of controlling the attackers, including pepper spray and the use of shields.
"We need to commend the officers at Bordelais – they do continuous training and I believe it is because of that training that they were able to stop that incident without anybody losing their life," the minister said.
He said some BCF staff were injured.
Francis said inmates have all the time on their hands and use that time to figure out ways to obtain contraband items.
He noted that searches are carried out and on every occasion, contraband items including drugs and mobile telephones are found.
Earlier this month a joint operation involving BCF staff and the police resulted in the seizure of over 200 contraband items at the prison.
According to Francis, it is only because officers are vigilant that they still have control over the prison.
He asserted that security at the BCF is good.