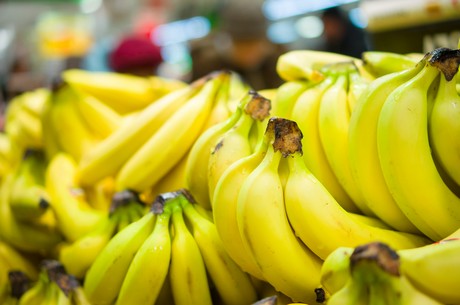 Concern has been expressed over the impact of Brexit on Saint Lucia's banana industry.
Doctor Mohammad Razzaque, the head of the Secretariat's international trade policy section, expressed the concern in a statement released by the Commonwealth Secretariat.
Razzaque has warned that more than 80 percent of St Lucia's exports, mainly bananas, to the EU is bound for the UK.
He recalled that this country's banana industry has witnessed tremendous competitive pressure.
"Unless it secures the same level of market access provision as in the EU, post-Brexit trading could deal a further blow to the sector," the Commonwealth Secretariat official explained.
He said that similarly, Fiji, a Pacific Island state, sources almost two-thirds of its European export from the UK alone, observing that in 2014, 95% of Fiji's exports to the UK was raw sugar
Razzaque made the comments as policy experts are forecasting that key industries in some Commonwealth nations could take massive hits if appropriate steps aren't taken following the UK's departure from the EU.
The forecast over so-called Brexit comes from policy experts' analysis in two new research papers published by the Commonwealth Secretariat.
"Brexit is a journey into unknown trading arrangements, both for the UK dealing with the EU, and the UK's trading relationship with a large number of developing countries. Many have benefited from EU trade preferences," Doctor Razzaque said.
The EU provides special trade deals to support vulnerable Commonwealth countries, using often complex mechanisms.
Razzaque warns that if equivalent provisions are not provided while the UK leaves the EU, it could mean additional annual export duties of more than £600 million for these countries.
"For 36 Commonwealth developing countries, this potential tax hike could be as high as one percent of their total exports to the UK," he said.
Strong historical ties mean at least 20 Commonwealth developing countries rely on the UK for 10 percent or more in trade. The UK is often a niche market in certain sectors.