A heartbroken family is hoping for the safe return of a non-verbal autistic boy missing from his Fond Bernier, Soufriere home.
Aiden Dolor was last seen in the yard of his home on Saturday at about 5:00 pm.
And despite numerous searches, he is yet to be found.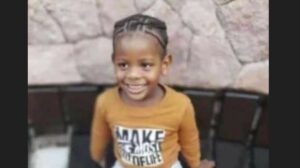 "We are heartbroken," the child's grandaunt Muriel Dolor told reporters.
She explained that she had not slept or eaten.
"I don't think any of us have done that here," Dolor stated.
"I just wish he would just come home. That's the love of our life," she said, bursting into tears.
"I don't know how a child would be roaming and for an adult not to see that child to take him home. I am not saying this because I am in the situation, but the first thing if I see a child on their own, I would just take that child and go to the place and ask if that child belongs to anybody at the place or if not, I would just take him to the police station and find out who that child is," Dolor said.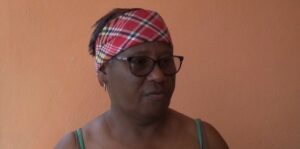 "My God, nobody did that, and I am hearing so much. They're even accusing us," the grandaunt declared.
She said they all love Aiden.
"We wouldn't want that to happen to the child," Dolor asserted, adding that the family has not given up hope.
And she said the search continues, with the Marine Police Unit joining the search.
In this regard, Dolor praised the police for their quick response to the family's plea for help finding Aiden.
She recalled that when the distraught family recognised that the child was missing and went to the police to make a missing person report, the officers explained that although usually, 24 hours would have to elapse, since the matter involved a child, they would assist immediately, and they did.
Dolor revealed that the officers accompanied the family all over to look for the child, to no avail.
"I am very thankful and appreciative for that," Dolor said.