A La Pansee, Castries, resident arrived home on Saturday morning from work as a security guard only to discover that a fire had destroyed his house.
Aloysious Mathurin, also known as 'Lion', told St Lucia Times that he lost everything, including cash he was saving in a wardrobe, travel documents, bicycles, and weed eaters he used to care for lawns as another source of income.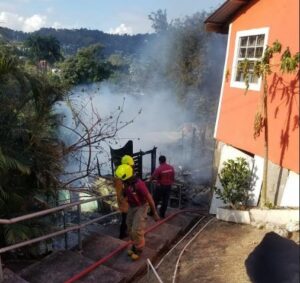 "When I question my girlfriend, she have a lil boy there, so apparently she went to the toilet and the lil boy, probably, because I told her don't leave no matches nowhere around. So he climbed up where he go, take the matches and he light something in there. I suspect is in the room he light the fire," Mathurin said.
"By the time she told me she come out of the toilet she see big fire. Now the lil boy run out," he told St Lucia Times.
Mathurin said there was no time to save anything, but he  managed to remove his two dogs from harm's way.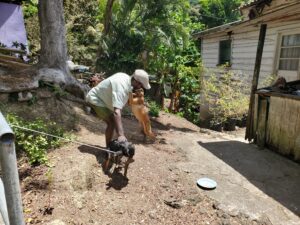 "Everything I had there burn down flat," he lamented.
Mathurin's girlfriend, her seven-year-old son and Mathurin's 26-year-old son lived in the bottom part of the building.
On the other hand, Mathurin's brother and family lived upstairs.
The Saint Lucia Fire Service (SLFS) said it received a call for help at about 7:00 am on Saturday and, on arrival, found the house fully engulfed in flames.