Ericka Franklin, the woman hit by a minibus on Sunday, April 30,  in Castries, has succumbed.
Franklin's mother, Margueritte Phulgence,  also known as 'Marlin' said Erika died on Sunday at about 3:45 am.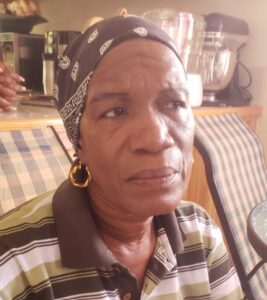 The forty-seven-year-old had been in a coma since a minibus from the Cultural Center's direction descended Barnard Hill in Castries and ended up hitting her instead of completing a right turn into the City.
Brake failure was blamed for the incident.
When tragedy struck, the mother revealed that Ericka was going on a boat ride.
She said Ericka was her only daughter.
"She was everything to me," the distraught mother disclosed.
Headline photo Ericka Franklin