Police are investigating a report that Gros Islet residents beat up a man accused of breaking into a house in their community on Wednesday morning, June 21, 2023.
Social media videos and photos show a man on the ground.
"Don't hit the man again," a female voice says off-camera as the man gasps for air.
A male individual goes through the man's pockets and retrieves a piece of paper.
"Ministry of Justice. That man just come from jail," one onlooker declares.
"That man just come from and sign," another asserts.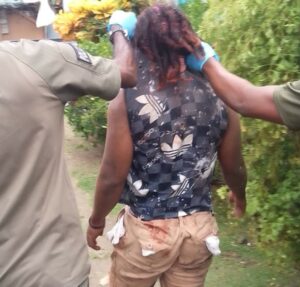 "All from Vieux Fort in your (expletive) and you coming all here?" Says another individual.
Other social media photos show the suspect in the custody of two police officers and later at the back of a pickup truck.
The police said he was transported to receive medical attention as their investigations continue.