On Monday, the National Conservation Authority (NCA) spearheaded a cleanup of Vigie Beach following the passage of Tropical Storm Bret on Thursday and Friday.
The Department of Infrastructure, Vigie, and La Clery residents participated.
"We are all concerned about the environment, as well as the tourism industry, which has been impacted," NCA Technical and Implementation Manager Benoit Michel stated.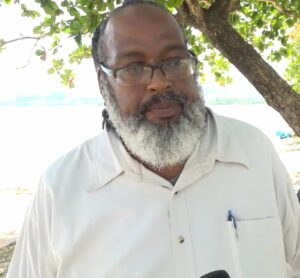 Michel said seeing so many stakeholders participating in making the environment more presentable for locals and visitors was beautiful.
But the NCA official observed that Saint Lucia has a serious litter problem.
He also lamented a lack of concern for the environment.
Michel disclosed that the marine litter on Vigie Beach came from communities.
"It eventually gets into a river and downstream – ends up on the sea, makes it difficult for the reefs, the marine environment as well as for us to enjoy the pristine environment that we really would like," he noted
According to Michel, the NCA cleans the beaches daily.
"Certain beaches we clean in the morning and by the afternoon the beach is already dirty," Michel said.
"Our people need to be more conscious of the environment," he asserted.
Michel disclosed that cleanup participants found items, including vehicle parts, on the beach.
He stated that those items were disposed of elsewhere but ended up on the beach.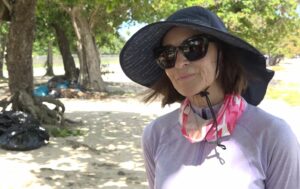 Vigie resident Donna Devaux, who participated in the beach cleanup, explained that people in the area have a chat group.
Devaux said the residents had organised a beach cleanup on Friday but still came out to support Monday's NCA-led exercise.
On Sunday, the opposition United Workers Party (UWP) also held a Vigie Beach cleanup.