A Dennery resident sleeping Wednesday morning after a long night got a rude awakening when an ambulance crashed into his house.
"All I heard was a rumble from the galvanize first. You know, people come and toss stuff behind the galvanize. But then the sound got louder until I heard a sudden crash," the resident, who identified himself as 'Jazz' recalled.
He leaped from his bed, later discovering a cloud of dust and an ambulance in the kitchen area.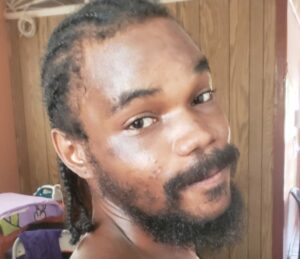 "I saw the ambulance parked inside my kitchen. The driver passed through the windscreen, and his legs hanging out the window and his upper body between the wall and the vehicle," the Dennery resident stated.
Jazz said community members rushed to the scene with crowbars and other tools to get the driver out.
He said about fifteen minutes later, emergency responders from the Saint Lucia Fire Service (SLFS) arrived with their truck.
Jazz recalled finding a male patient the ambulance was transporting dead behind the house.
The deceased was later identified as 79-year-old Aubrey William, alias 'Mason'.
The ambulance driver, his female colleague, and a young lady accompanying Mason aboard the vehicle were all taken to the hospital for medical attention.
Jazz disclosed that three people live in the house into which the ambulance crashed.
But he was the only one home at the time.
An investigation is underway into the incident.