On Sunday, October 1, 2023, about 11:30 am, a joint operation to combat a spate of robberies within the Central Division, led to the discovery and seizure of .22 calibre rifle, at Trou Rouge Marchand, Castries.
Officers proceeded to the residence of twenty-three (23) year-old Jn Naie Lesmond of Trou Rouge, Marchand.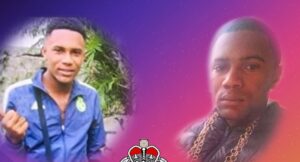 As the Officers approached, the suspect was seen fleeing his premises.
He was pursued but was able to elude capture. Consequently, another occupier of the household who was present, assisted the Police Officers.
During the execution of the search warrant, the officers discovered and seized a .22 calibre rifle.
On Wednesday October 3, 2023, a Warrant of Arrest in the First Instance for Possession of Firearm was issued in the name of Jn Naie Lesmond of Marchand, Castries, contrary to Section 22 (3) of Firearms Act Chapter 14:12 of Revised Laws of Saint Lucia 2013, as amended by Section 10 of the Firearms Amendment Act of 2022.
Investigations also revealed that there is an outstanding Bench Warrant in the name of Jn Naie Lesmond for failing to comply with a Court Order.
SOURCE: Royal Saint Lucia Police Force