Grace, Vieux Fort resident Vernon Alcindor has been reported missing since Thursday last week.
A relative told St. Lucia Times that the 53-year-old Vieux Fort Town Council employee left his home complaining of waist pain.
According to the relative, Alcindor told others he would visit someone in Choiseul to get a 'rub' for the pain.
But since then, he has not returned home.
The relative said it was the first time Alcindor, who has no known illness, had gone missing.
He left a yam plant on his step, which he said he would place in the ground upon his return home.
The family has requested anyone with information about Alcindor's whereabouts to call 723-9554 or 728-8325 or the nearest police station.
Meanwhile, the family of missing Babonneau teenager Cheronie Popo, also known as Alana, continues to appeal for her return.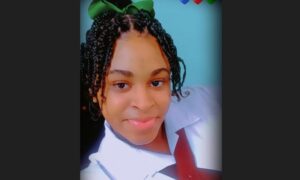 According to the police, people last saw the fourteen-year-old leaving the Babonneau Secondary School on Tuesday, October 31, 2023.
A relative disclosed that the teenager had gone missing twice before, but not for so long.
A police bulletin urged anyone with information regarding Popo's whereabouts to contact her mother at 7264351, the Babonneau police station at 456-4120, or the Crime Hotline at 555 for anonymous reporting.