As the search continues for missing Carielle resident Omar Defreitas, his worried mother is at a loss to explain his disappearance and the fact that there's no trace of his vehicle – a grey Nissan registration number PL2025.
Omar was last seen on January 6.
His mother Mary Defreitas, told HTS Evening news  on Monday that when Omar left the house, he told her he would not be gone long since he had to work the following day.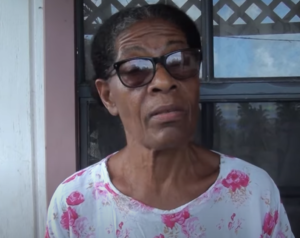 "He loves his work. He went (and) I closed my door, knowing there was no problem – the kind of person he is. There is nothing to keep me from sleeping," the mother stated.
She said she fell asleep, but waking up early in the morning and realising that Omar had not come home, she became increasingly worried after several calls to Omar's mobile telephone went unanswered.
Eventually, a missing person report was made to the police, and although concerned relatives searched, there was no sign of the missing BodyHoliday Watersports leader.
"Even if maybe we say, 'Okay, maybe he was tired, he dozed off, and the car ran off the road, where is the car? Where is he?" The mother stated.
Relatives of the missing man are hoping for his safe return.
Anyone with information regarding his whereabouts is asked to call the police at 456-3817 or 456-3870.
Headline photo: Omar Defreitas