Quick action by Soufriere police on Saturday foiled an attempt by four armed bandits to rob the Genesis Entertainment Bar & Grill on Church Street.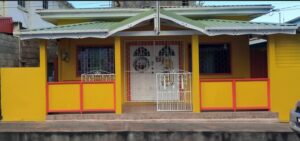 According to reports, four bandits armed with guns, their faces partially covered by handkerchiefs or hoodies, descended on the business establishment at about 2:45 am.
The intruders jumped a wall to enter the yard as the bar was about to close.
But because a security system was in place, the police were quickly alerted and arrived on the scene.
The officers were able to arrest two suspects while two others escaped.
No injuries were reported.
There are no further details at this time.
Headline photo: Officer takes part in police operation (File image)