Attorney at Law Mary Francis has cited trust issues regarding a new police initiative offering compensation for information about crimes.
"I am not too sure. I wish them luck. They are using everything in their arsenal to fight crime, and I suppose whatever they feel is necessary is within their discretion," the outspoken Human Rights advocate told St Lucia Times.
The police have since released a promotional video on the crime tips initiative.
However, Mary Francis doubted there would be a level of cooperation required.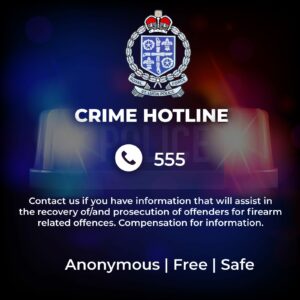 The National Centre for Legal Aid and Human Rights Coordinator asserted it would boil down to public trust.
And although the police have pointed out that the compensation for crime information initiative would ensure anonymity, Francis nevertheless felt some people would be apprehensive about coming forward.
In addition, she explained that there's much the police can do to gain public trust.
According to Francis, one aspect pertains to how the Police Complaints Unit functions.
She recalled that at a news conference on Monday, Deputy Police Commissioner Ronald Phillip said that citizens who felt the police had trampled on their rights could take their case to the unit or a lawyer.
But Francis declared that the Complaints Unit is not working.
"From where I sit at my office I have two outstanding matters going on for almost three years now," the Human Rights advocate disclosed.
"It has passed through Mr. (Severin) Moncherry, it has passed through Mr. (Milton) Desir, and it is now on the desk of the new Commissioner, and they don't even reply to your letters of concern," Francis lamented.
In this regard, she urged reform of the Police Complaints Unit to include decision timelines.
"All that is part of crimefighting and building up trust," Francis declared.