Police have appealed for public assistance in locating a man who escaped lawful custody on March 29 after officers arrested and charged him with possessing an illegal firearm and ammunition.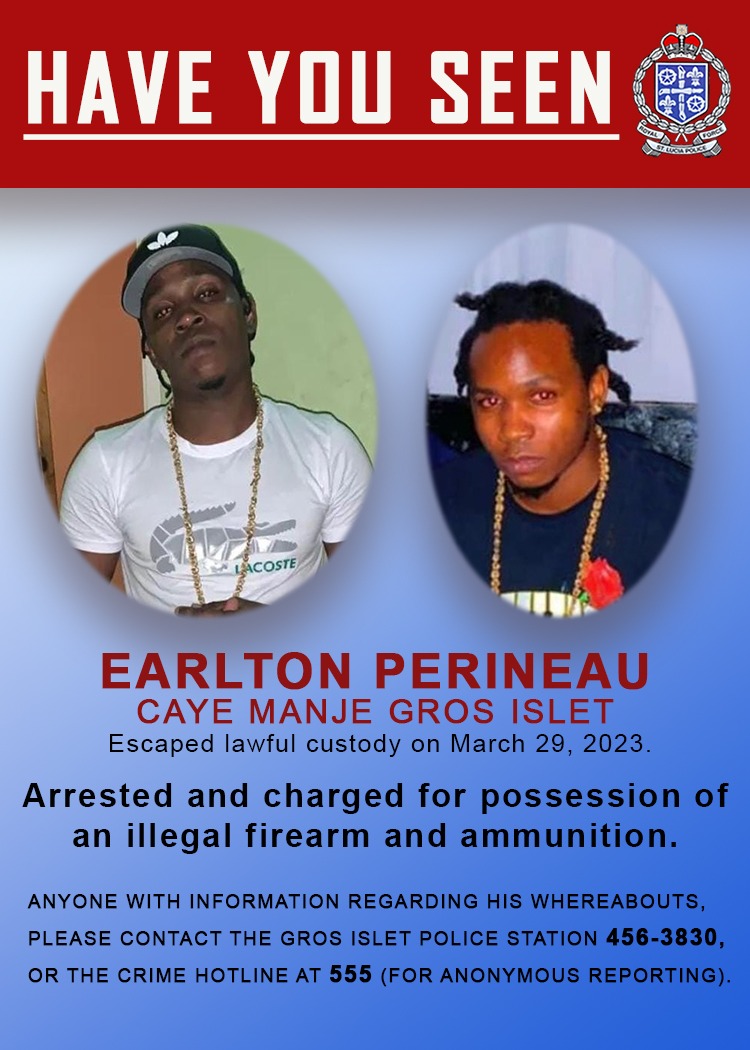 A police Facebook post identified the escapee as Earlton Perineau of Caye Manje, Gros Islet.
The post asked anyone with information regarding his whereabouts to contact the Gros Islet police station at 456-3830.
Persons with information may also call the Crime Hotline at 555 for anonymous reporting.