Relatives of a Vieux Fort fisherman missing at sea since Wednesday have confirmed his death.
The deceased's sister Sharon Johannes told St Lucia Times that her brother, Gavin Selwyn Evans, also known as 'Yellow', left with a companion on a fishing expedition.
She said the companion, whom she identified as 'Cadege', swam to shore with her brother's body on Thursday.
"My lady, I am very sorry. I tried my best to help him," the sister recalled 'Cadege' telling her.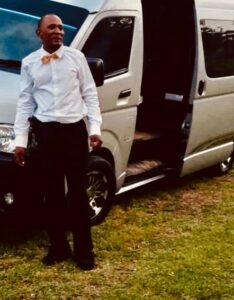 Johannes said 'Cadege', the boat captain, explained that the fishing vessel began to sink suddenly after taking in water at sea.
She said, according to him, he and her brother held on to an empty gas tank and a piece of wood and spent the entire night trying to head for the shore while about twelve miles out to sea.
"He said, my brother saying he weak, he cannot do it, he going to give up. So he said he started encouraging him, telling him 'We will make it. Let's go'," Johannes recounted.
But she said the boat captain disclosed that her brother insisted he was tired and could not make it, despite repeated words of encouragement.
"So he said they started swimming, fish trying to eat them and they fighting the current," Johannes told St Lucia Times.
"He said after a while he not hearing my brother at the back of him, so he turned back to watch. So when he turned back, he said he didn't see my brother. So he swim back and just see my brother going down under the sea," the sister stated.
The brother eventually succumbed.
She said 'Cadege' told her he tried to carry her brother to shore.
"He said, 'My lady, I would not leave him there and go. So I say either both of us go down' but he is going to bring the body," Johannes said.
"He said the waves, the current trying to take the body from him, but he said no, he is not giving up. He must bring his partner down with him," the sister disclosed.
She said 'Cadege' eventually reached Canelles, put her 38-year-old brother on the sand, and reported what had happened.
According to Johannes, the two men did not have telephones at the time but had GPS and life jackets.
She told St Lucia Times that 'Cadege' was receiving medical attention at St Jude Hospital.