Prime Minister Philip J. Pierre has hailed what he described as the 'epic return' of jazz after welcoming thousands of patrons to the official opening of the Saint Lucia Jazz & Arts Festival.
He said he was overwhelmed by the response to the spectacular return of the May 5-14 event.
And Pierre praised Tourism Minister Dr. Ernest Hilaire's role in facilitating the festival.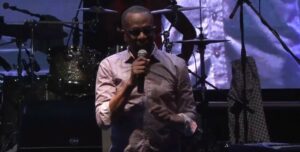 The official launch ceremony occurred at Mindoo Phillip Park in Marchand on Friday, featuring Kes the Band, Shenseea, DYP & Friends.
Pierre thanked the Royal Saint Lucia Police Force (RSLPF) and all the service providers who made the event a success.
"I had the honour to welcome patrons to the official opening of the Saint Lucia Jazz & Arts Festival in my constituency, Castries East. Congratulations to the Minister for Tourism and his staff for executing such an epic return," the Saint Lucia Prime Minister posted on Facebook.
"Over the next week, let us continue to have incident-free events so that we all can bask in the glory of the rebuilding of our world-class event," Pierre wrote.
The former Tourism Minister explained that the economic spin-offs during this time would redound to ordinary people.
" I look forward to celebrating our success," Pierre said.
For his part, Dr. Ernest Hilaire said it was amazing to see the turnout at the jazz festival's opening and the locals' participation throughout the show.
"This year, the return of the festival promises to be nothing short of excellent," Hilaire asserted.
The festival, which has resumed after after a three-year hiatus, culminates on Sunday, May 14, at the Pigeon Island National Landmark.
Dubbed 'The Ultimate Celebration,' the event will feature Sting & Shaggy, Ronald Boo Hinkson, Barbara Cadet, Teddyson John Project, and Irvin Ace Loctar.