Saint Lucia Police are seeking a 'person of interest' for whom a warrant of arrest has been issued for the offence of murder.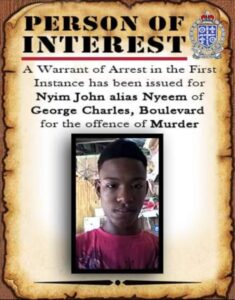 A police notice identified the individual as Nyim John, alias Nyeem of George Charles Boulevard, Castries.
Investigators would like anyone with information regarding his whereabouts to call the Criminal Investigations Department at 4563770 or 4563817.
Or they may call the Crime Hotline 555.