The Saint Lucia government is working 'diligently' to design a Diaspora Investment Programme, in response to expressions of interest by Saint Lucian nationals overseas.
"We are working diligently to design a Diaspora Investment Programme as many of you have expressed a desire to explore gainful investment opportunities at home," Prime Minister Philip J. Pierre disclosed.
Pierre, responsible for Finance, Economic Development, and the Youth Economy, acknowledged the active role Saint Lucians in the diaspora play in national development.
He mentioned their remittances, charities, investment, knowledge, and skills-sharing.
"You are our best ambassadors, and I look forward to us remaining engaged and exploring opportunities that will benefit our beloved country," the Saint Lucia Prime Minister wrote on Facebook.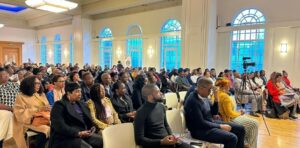 He said he was pleased to engage with familiar and new faces at a Town Hall meeting in London on Saturday.
Pierre also observed that the Diaspora represents Saint Lucia's surest market presence in the global village.
"Your commitment to our country is appreciated," Pierre stated.
In addition, he recalled that Cabinet has decided to extend Saint Lucian citizenship to the children of second-generation Saint Lucians in the Diaspora so they, too, can have a stake in Saint Lucia's development.