City Police officers temporarily left off pounding the beat on Sunday to lend a helping hand  in a cleanup exercise at St Lucy's Home at Bishop's Gap, Castries.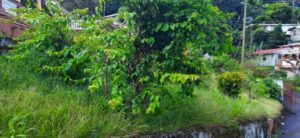 Four officers, led by Deputy Chief Yone Camchon, undertook the exercise, including clearing the institution's compound of bush and doing some restoration work on the building.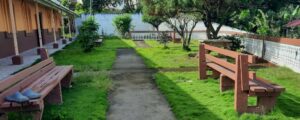 The officers said they recognised that the compound was not in good condition and volunteered to clear it as part of their social responsibility, using tools from the Works Department of the Castries Constituency Council (CCC).
They started the work at about 9:00 am and finished around 1:00 pm.
The City Police plan to return to the home with hampers for its residents.
Catholic Priest Patrick Anthony established St Lucy's home on December 13, 1983 with the aim of  providing a residence for the less fortunate at no cost to them.