Micoud South MP Allen Chastanet stated that he was 'humbled and deeply grateful' to everyone who supported his continuation as leader of the United Workers Party (UWP), which he called 'our great party'.
"Your support has given me the opportunity to continue working to bring about positive change for our country," the former Prime Minister wrote on Facebook.
And he declared that he would not take the privilege lightly.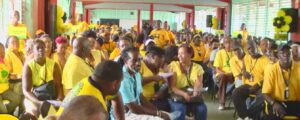 The UWP Unanimously endorsed Chastanet at its Conference of Delegates on Sunday.
Chastanet was unopposed, as were the other nominees for the National Executive.
The full slate was:
Political Leader- Allen Chastanet
1st Deputy Political Leader- Guy Joseph
2nd Deputy Political Leader- Senator Dominic Fedee
Chairman- Mr. Therold Prudent
1st Deputy Chair- Senator Phera Polius
2nd Deputy Chair- Ms. Mary Isaac
Elections Officer- Mrs. Beryl George
Welfare Officer- Ms. Tassa Daniel
Treasurer- Mrs. Marcella Johnson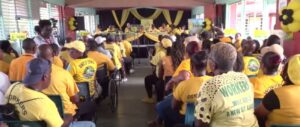 A party release said approximately 300 delegates from constituencies around Saint Lucia gathered at the Micoud Secondary School for the event.
The Conference of Delegates preceded the UWP Convention.
The Conference approved the agenda for the upcoming National Convention on Sunday, April 16th, 2023.