Police have identified a body discovered at Bois Cachet, Castries, early Thursday morning as 60-year-old Joseph Louis, also known as 'Ras' of Morne Road.
Investigators are treating the death as suspicious.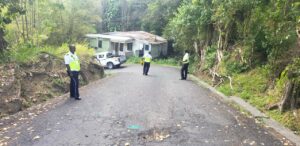 A relative told St Lucia Times that the family heard Louis may have been the victim of a hit-and-run incident at Bois Cachet, an area he frequently passed through on his way to the capital.
There are no further details at present.