On Monday, emergency personnel rushed three people to the OKEU Hospital after a truck and a minibus collided at La Bayee, Bexon.
The victims included the minibus driver.
Emergency responders said the collision left him trapped in his vehicle, and they had to extricate him.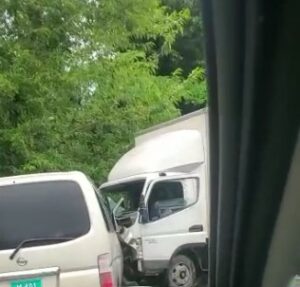 Two minibus passengers, a man and a woman, also sustained injuries.
A Saint Lucia Fire Service Headquarters crew responded with a fire truck and an ambulance after receiving a distress call at about 3:13 pm.
A Dennery fire station ambulance also assisted in transporting the three accident victims to the hospital.
There are no further details at present.
Video submitted by St Lucia Times WhatsApp News Update Group member.