Castries Comprehensive Secondary School (CCSS) staff are frustrated and ready to take action to demonstrate their feelings after the latest break-in at the institution during which CCTV cameras recorded an intruder.
The disclosure came on Friday from CCSS Principal Marva Daniel.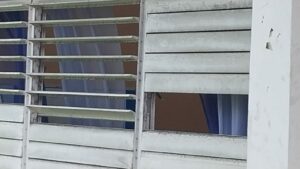 "We are frustrated," she declared, adding that CCSS staff were ready to 'give in.'
Daniel told St. Lucia Times that after 6:00 am, the school cleaner and caretaker noticed the break-in.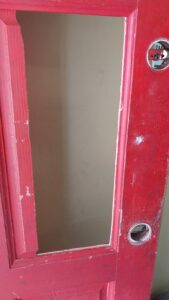 The Principal disclosed that the school still needed to assess what was missing.
Daniel noted that the CCSS is an open plant, less secure than other institutions, with many possible entry points for an intruder.
She stated that the intruder knew where to locate the main office areas, broken into through the front or windows at the back.
"They damaged the door. They damaged the lock," Daniel added.
"There was no security guard," she told St. Lucia Times.